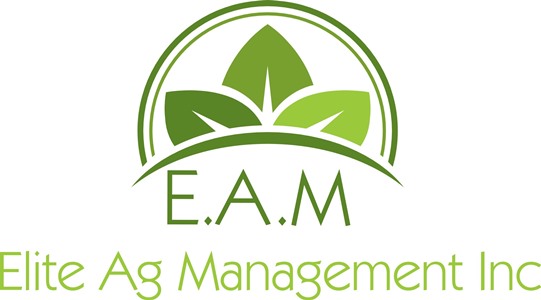 Elite Ag Management Inc. – Farm Bureau members since 2014.
What year did your Company/Business/Farm get started?
Our company Elite AG Management, Inc. started last year in 2013. We are a Farm Labor Contractor business that supplies labor to Growers and Farmers. Our mission is to provide top quality, experienced Ag services to your specified needs. We produce better quality of work where you will see results.
Who is the target audience for your Company/Business/Farm? For example: Children, Farmers, Dairymen, Low Income, Schools, Everyone, etc.
The target audience for my business would be Growers and Farmers, who need a Farm Labor Contractor. We specialize in all types of fruits from your basic Tree Fruit to all other general farm labor work. We are experienced in Vineyards (all varieties of grapes) and Row Crops.
Are you part of a family owned business? Which family members help run the business?
We are a family ran business that provides quality services, reliability, and responsibility. We are honest, respectful to anyone and everyone we encounter. Also, we have flexibility to assist you with your labor needs. Our supervisors and foremen have over 20 year's real hands-on experience in Agriculture.
Where would you like to position your company in the next 5 to 10 years?
In the next 5-10 year's, I see my business expanding more and supplying farm labor to any Grower in the Central Valley. We would like to make great partnerships with future Growers/Farmers, build trust and provide quality service.
What value do you receive from your Farm Bureau membership?
The value we receive from our Madera Farm Bureau membership is recognition to Growers and Farmers in the Central Valley. We expect to make a difference and meet expectations in every job that we encounter. If a Grower/Rancher is interested in the services we offer, we would like to have an opportunity to work together.
Some of the Labor Services we offer:
Vineyards- Harvesting, Planting, Turning, Rolling, Boxing, Pruning, Tying, and Training young vines, Suckering etc.
Tree Fruit- (Walnuts, Almonds, Pistachios) etc.
Picking, Pruning, Thinning etc.
Row Crops
Irrigation Repairs and all other general labor
Credentials:
Federal, State and Farm Labor Contractor Licenses
County Registrations, Bonded and Insured
Compliance with State and Federal Employment Laws
IRS Clearance
Certified and Trained Staff